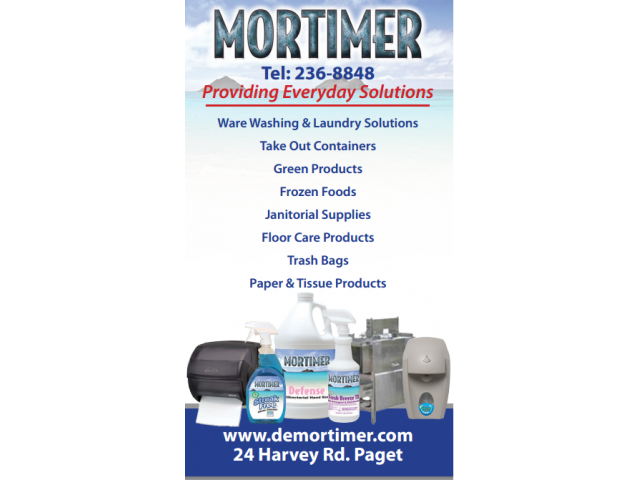 D.E Mortimer: (441) 236-8848

D.E Mortimer's premium choice for wholesale supply & distribution for over 50 years!

We supply a vast range of products - jan-san supplies, cleaning products, paper towel & hand care items through to chemical dispensing systems, laundry systems & foodstuffs!

Contact sales@demortimer.com or visit www.demortimer.com to find out more!
Additional Details
Street:
#24 Harvey Road
Parish:
Paget
Zip:
PG 04
Phone:
(441) 236-8848
Fax:
(441) 236-1350
Mobile:
(441) 595-8848
Email:
sales@demortimer.com
Website:
www.demortimer.com
Hours of Operation:
Monday - Friday 8am-4pm